PortaGreen Sustainable Gas Cylinders
Portable Calibration Gases and Regulators
A recyclable cylinder program designed for use in the industrial hygiene and environmental markets.
PortaGreen™ — Innovative and sustainable cylinders
Features and Benefits:
Improves cylinder handling and safety
Cylinders are more compact than standard cylinders
Eliminates HAZMAT liability of disposal
Increased shelf life and gas stability
Easy to Return
Eliminates steps associated with standard cylinder disposal
No return paperwork necessary
Saves money – no return or disposal fees
Reduces carbon footprint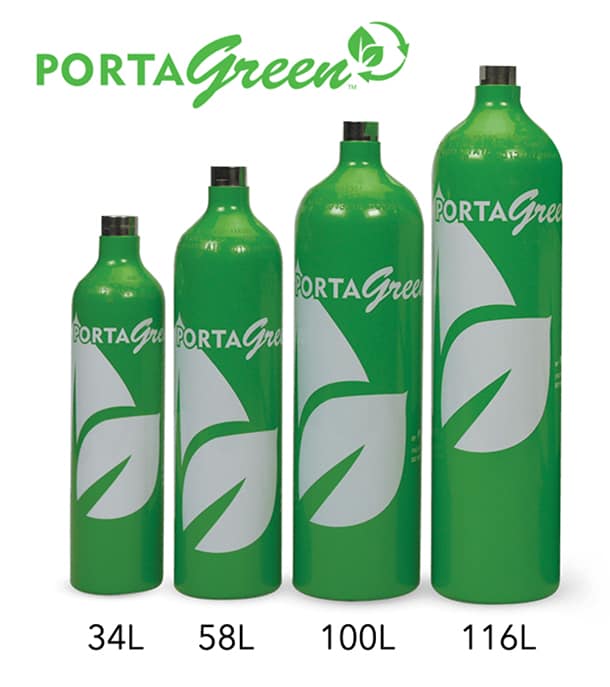 Easy and Safe Return Process
PortaGreen is our line of recyclable and sustainable gas cylinders. Available in four sizes, the PortaGreen cylinders are more compact than standard cylinders and can be conveniently returned using our Strip and Ship Program.
The Strip and Ship Program reduces the work — and the cost — associated with standard cylinder disposal. For each empty cylinder, just follow these quick simple steps: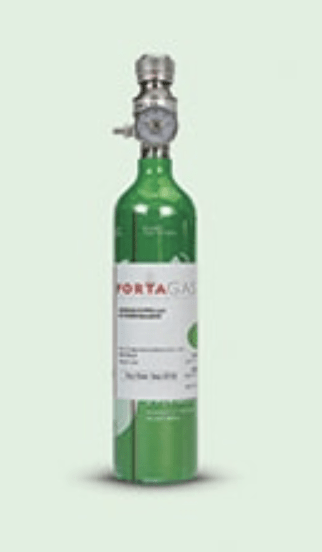 Make sure the gauge reads zero
Strip off content label to reveal prepaid return label beneath it
Provide prelabeled cylinder to carrier for easy return
Most Commonly Used Gases:
Hydrogen Sulfide
Nitrogen Dioxide
Methane
Quad Gas (H2S, Co, Lel, O2)
Hydrogen Cyanide
Pentane
Ammonia
Hydrogen Chloride
Chlorine
Isobutylene
Don't see what you're looking for?
Everything we offer is a click away and it will arrive before you know it.